Healthy Snacks To Satisfy Your Hunger Cravings While On A Weight Loss Plan
Introduction
Snacks help you stay nourished and satisfied, preventing overeating and the urge to binge later. Hey there, snack enthusiasts! We know how important it is to have tasty treats that keep you feeling satisfied and energized, especially when you're on a weight loss journey. In this blog post, we've got some awesome snack ideas that are not only delicious but also super good for you. So, let's dive in and explore these mouthwatering options!
Yummy Cabbage Sauerkraut
Recipe
Who would've thought that cabbage could be so exciting? This sauerkraut recipe is not only colorful and flavorful but also packed with health benefits. It's like a superhero for your tummy!
Ingredients
One large head of purple cabbage
1 to 1 1/2 tbsp salt
1 tsp sesame seeds
1 tsp coriander seeds
1 tsp fresh garlic, minced
1 tsp fresh ginger, minced
Method Of Preparation
Remove any withered, limp cabbage edges, chop the cabbage into quarters, and remove the core. To construct thin ribbons, cut each wedge in half to get eight wedges. Then, cut each wedge across.
Transfer to a sizable bowl, then top with the salt. Using your hands, massage and squeeze the salt into the cabbage. The longer you work on the cabbage, the more limp and watery it will get; five to ten minutes is enough. About halfway through, include the ginger, garlic, and seeds.
To pack the cabbage as tightly as possible, start filling a wide mason jar and tamping it down. Additionally, make sure to flatten out any air bubbles created throughout the procedure. Make sure the cabbage in the mason jar is completely immersed in the liquid and that the jar is packed tightly. Pour any liquid that leaked in the mixing bowl into the mason jar as well.
Use a rubber band or the outer ring of a mason jar lid to fasten the cheesecloth covering over the jar's mouth. (Optional Weigh the cabbage before covering it by filling the jar opening with a smaller jelly and using stones or marbles as a weight.)
On your kitchen counter, let the cabbage ferment for at least a week and up to three weeks, keeping it out of direct sunlight. Taste it after the first five days to observe how the flavor develops. Once you're satisfied with the flavor, cover and chill.
Grilled Padron Peppers With Romesco Sauce
Recipe
Get ready for a burst of flavor with this grilled pepper snack! Paired with the zesty Romesco sauce, it's like a dance party for your taste buds.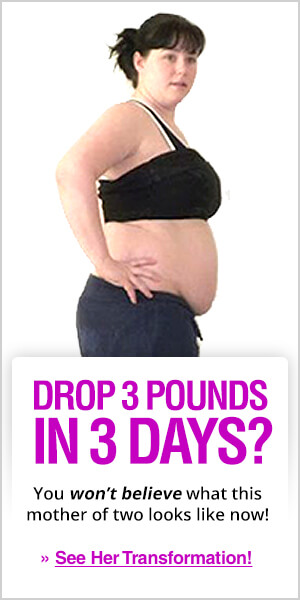 Ingredients
12-15 fresh Padron peppers
1 tbsp olive oil
1 tsp coarse sea salt
Method Of Preparation
To prepare the romesco sauce, put all the ingredients in a food processor or high-speed blender and pulse for two minutes, or until everything is well incorporated but still chunky.
Wait until the peppers are ready.
In a large skillet or cast iron pan, warm the olive oil over medium-high heat.
Add the peppers to the pan and heat for about a minute on one side, or until blistered.
Using tongs, flip each pepper over and cook for a further minute or so, or until blistered on the other side.
After removing each pepper from the skillet, sprinkle with sea salt from Ocarse.
Accompany the dish right away with a side of Romesco sauce.
Healthy Vegan Desserts For You
Healthy Chocolate Brownie
Recipe
Are you ready for a treat that's as good for your taste buds as it is for your body? These chocolate brownies are a win-win! They're packed with antioxidants and taste like pure bliss.
Ingredients
1 flax egg
1 cup vegan bittersweet chocolate
1/4 cup coconut oil
1/4 cup mashed banana or applesauce
1 tsp vanilla extract
1 cup coconut sugar
3/4 cup whole wheat flour
1 cup almond or oat flour
3 tbsp raw cacao powder
1/2 tsp sea salt
1/2 cup baking soda
1/2 cup enjoy life dark chocolate chips
1/4 to 1/2 cup walnuts for topping (optional)
Method Of Preparation
Heat the oven to 350 degrees and place parchment paper inside a 9 by 9-inch baking pan.
To prepare flax egg, mix water, and ground flaxseed; set aside.
In a large bowl, whisk together flour, baking soda, and salt after melting dark chocolate oil over a double boiler, stirring until chocolate is completely melted.
Using a rubber spatula, whisk the sugar, applesauce (or mashed banana flax egg), and vanilla essence into the melted chocolate.
Don't overmix; instead, carefully stir the wet ingredients into the dry ingredient bowl until they are well blended.
Pour batter into prepared pan, fold in dark chocolate chips, and top with walnuts, if desired. Bake for 32 to 35 minutes; brownies will come out of the oven somewhat oozy.
Let them cool down a bit before cutting.
Delicious Cheesecake With Blueberry
Recipe
We've got a cheesecake that's not only delicious but also loaded with fresh blueberries. It's a party on a plate!
Ingredients
For the crust:

1 cup walnuts
1/2 cup almonds
1/2 cup dates
3 tbsp unsweetened shredded coconut
2 tbsp raw cacao powder
1/2 tsp vanilla powder
1/4 tsp sea salt
1/4 tsp ground cinnamon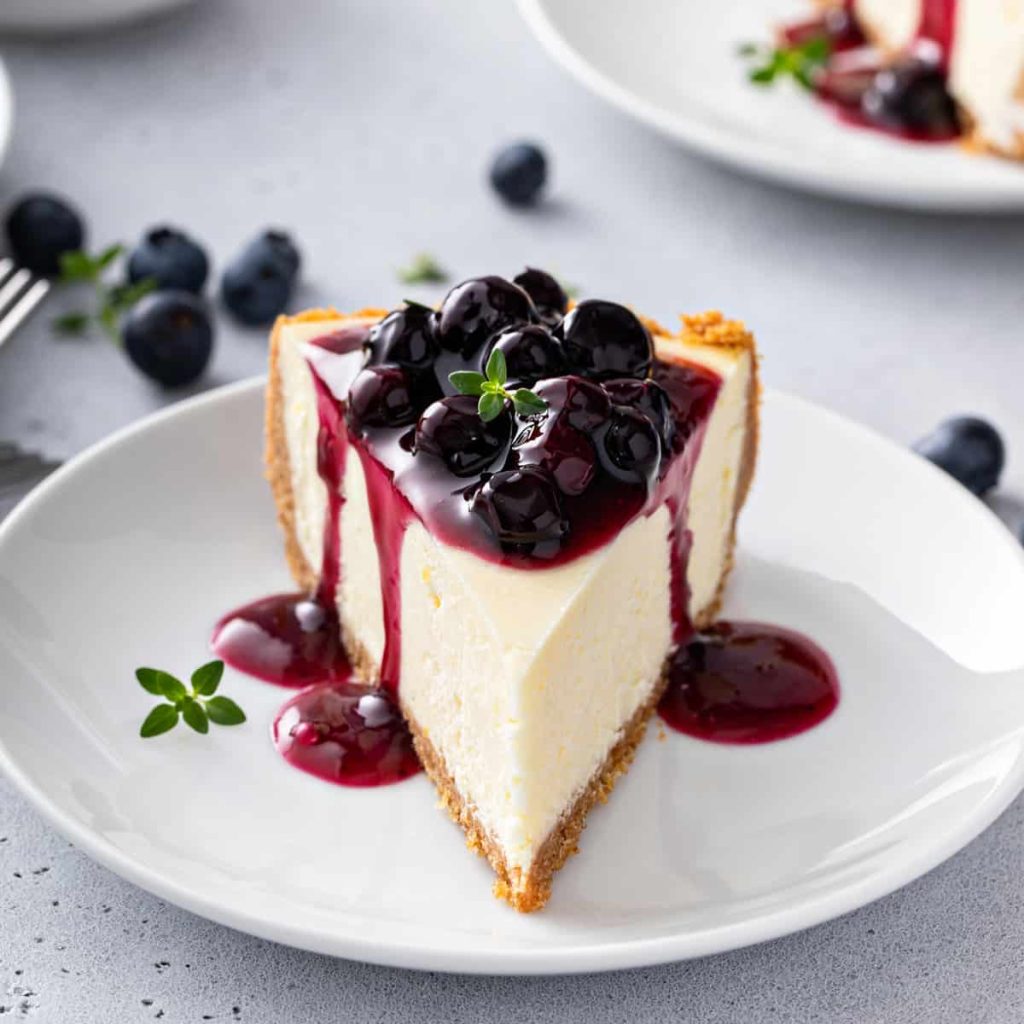 Method Of Preparation
To create the cheesecake filling, pulse all the crust ingredients in a food processor and press them into an 8-inch springform pan. First, reheat the coconut oil until it melts, then set it aside.
Put all the ingredients for the cheesecake into a food processor or high-speed blender, and mix until smooth, scraping down the sides as necessary.
After smoothing the top of the crust with the cheesecake mixture, freeze for at least 4 hours or overnight.
Sprinkle our puree over the top right before serving the cheesecake and dig it right now.
Vegan Sweet Recipe if You Are Craving For Healthy Sweets
Tooty Fruity Banana Ice Cream
Recipe
Ice cream that's healthy and oh-so-delicious? Yes, please! Dive into this guilt-free treat that's packed with fruity goodness.
Ingredients
For the chocolate ice cream:

2 ripe bananas
1/2 cup almond butter
2 tbsp cocoa powder
4 tbsp date paste
1/4 tsp vanilla powder
Method Of Preparation
Two of the ripest bananas should be blended to produce a smooth consistency for the chocolate ice cream.
Blend till smooth after adding the date paste, cocoa powder, and almond butter.
Transfer this blend into a freezer-safe container.
After around six hours, when the ice cream is halfway frozen, remove the container and give it a stir.
When making the mango ice cream, puree the mango until it's smooth, then freeze for four hours, stirring to get rid of any crystals, and then freeze again.
Prepare the chocolate sauce by combining the date paste and cocoa powder. Add the almond milk and stir repeatedly until the mixture reaches a pouring consistency.
One ripe yet firm banana should be peeled and cut in half lengthwise before assembly.
Place three ice cream scoops in the center of each of the two banana halves. Overtop, drizzle the chocolate sauce.
Add your preferred amount of raisins or dried berries on top. Savor the taste of this raw delicacy that is healthful!
Yummy Chocolate and Orange Mousse
Recipe
Get ready for a dessert that's both healthy and seriously tasty! This chocolate and orange mousse is a game-changer.
Ingredients
250 gm silken firm tofu
10-15 soft pitted dates (adjust sweetness)
2-3 tbsp dark cocoa powder, adjust to taste
1 tsp orange rind, grated
1 sprig of mint
Method Of Preparation
Blend some dates and cocoa powder with a small amount of tofu.
Repeat blending with the remaining tofu until it's perfectly smooth.
Check for sweetness and add additional date paste if necessary.
For a further ten seconds, pulse in the orange rind. To give some zing to the bite, leave some rind chunks on the dish.
Pour into tiny or tall glasses and garnish with a small piece of rind.
Refrigerate until you're ready to eat.
If desired, garnish with a sprig of mint prior to serving.
Vegan Sweets Recipe Full Of Nutritional Benefits
Walnut Muffins With Berry
Recipe
These muffins aren't just delicious – they're packed with nutritional goodness. Get ready for a snack that'll keep you going strong!
Ingredients
2 flax eggs
1/2 cup almond milk mixed with 1 tsp apple cider vinegar
3/4 cup whole wheat flour
1/2 cup rolled oats
1/4 cup unsweetened shredded coconut
1/4 cup coconut sugar
1/2 cup shredded apple and/or zucchini
1/4 cup agave or maple syrup
1 1/2 tsp baking soda
2 tsp baking powder
2 tsp ground cinnamon
1 tsp vanilla extract
1/2 tsp sea salt
1 cup fresh or frozen berries (raspberries, blueberries, and blackberries used)
1/2 cup walnuts
Method Of Preparation
Start the oven at 375 degrees.
In a small bowl, whisk together the flaxseed meal and water to make flax eggs. Set aside to solidify into a gel-like texture, a few minutes at most.
Almond milk should be measured and vinegar added. After three minutes, mix in the baking soda. Put away.
Mix the flour, oats, shredded coconut, baking powder, sea salt, and cinnamon in a small mixing basin.
Combine the flax eggs, sugar, vanilla extract, melted coconut oil, chopped apples or zucchini, and a tablespoon of maple syrup in a big bowl. Add the almond milk mixture and stir once more after whisking until mixed.
Add the dry ingredients to the wet mixture in small batches, whisking just until incorporated. The batter needs to have just enough thickness to pour, but not too much.
Gently mix in walnuts and fresh berries using a rubber spatula.
Evenly distribute batter into muffin tins, filling them 3/4 of the way.
Preferable: Top the muffins with extra berries and a dusting of walnuts before baking.
Bake for 18 to 22 minutes, or until the sides start to turn golden brown and a toothpick inserted in the center comes out clean. After 15 minutes of cooling, carefully remove and allow the item to cool fully on a wire cooling rack.
Conclusion
So there you have it, snack champs! A whole bunch of tasty treats that'll keep you fueled up and feeling awesome. Give these recipes a go, and remember, eating healthy can be super fun and delicious too! Stay awesome, and happy snacking!